Full email text to cut and paste into your own email to candidates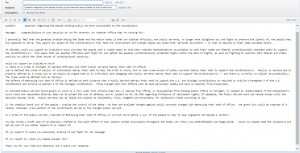 This is the eMail sent to all candidates running in Michigan listed below. In summary is asked: Would you support an initiative which:
1) Makes it a crime in Michigan if elected officials and other public servants betray their oath of office?
2) Establishes the creation Grand Jury of the people – outside the control of the state – to hear and evaluate charges against public servants charged with Betraying Their Oath of Office.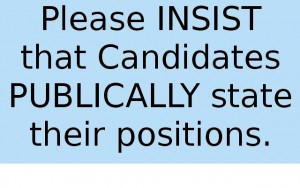 3) Requires a trial before a jury of the people of public servants indicted of the crime of Betraying their Oath of Office.
The e-mail then asks:
If you support this initiative would you publically endorse it and fight for its passage?
— or —
If you reject it, would you please explain why?