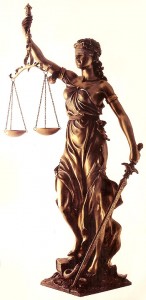 Below — if this initiative passes — are actual cases which could be brought before a People's Grand Jury to determine if they should be forwarded to court for trial before a jury of the people. Each case presents evidence that individuals within the state grossly overstepped their authority, and have been subsequently shielded from prosecution by the very government for which they work. Those wronged have been denied –by the state — their right to present their claims for justice before a jury of the people.
Please Note: The People's Grand Jury will not decide guilt or innocence, but only if the charges of overstepping constitutional authority are reasonable and should be forwarded to trial. A jury of the people will decide guilt or innocence in open court.
1…Deven Guilford: Shooting Death of 17 year old Deven Guilford resulting from his assertion that an Eaton County Sheriff was driving with high beams.
2…Bear Branch Texas School parents threatened with a crime if they walk their children to school. It hasn't happened in Michigan YET…, but when it does what is our recourse. Will we plead with the school administration as these parents do, of will we have the tools provided through this initiative, to act with authority to secure our rights?
3…Charlotte NC follows the state of Washington and bans single sex showers. What will we do when it comes to Michigan? In Washington state, and now in Charlotte NC, it is illegal to have single sex showers in any public building – such in school gyms or YWCA. School girls will be forced to allow naked boys and men to watch they while they dress and shower. Where does the the city, state, or federal constitutions grant authority to destroy morality and force perversion upon society? No constitution grants this power. We can bitch, moan, and plead, but without the means to hold government accountable to their oath, as provided through this initiative, we lose every vestige of decency and morality.